Itikaaf is the special Ibadah performed by the Muslims during the last 10 days of Ramadan to solely seek the blessings of Allah (SWT). The timings of this Ibadah commences on 20th Ramadan and ends after the Isha Prayer after sighting the moon for Eid ul Fitr. This year, the holiest month is expected to start in the mid of May 2020.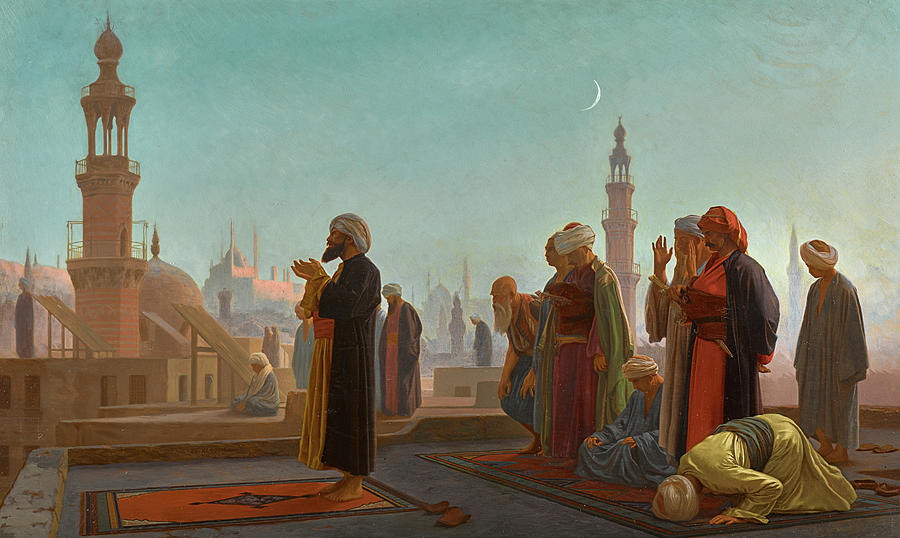 Itekaaf is the beautiful Sunnah of the Holy Prophet (SAW) performed by the Muslims in isolation by staying in the Mosques or separate rooms. The Muslims on this eve dissociate themselves from the worldly desires to get themselves closest to Almighty Allah (SWT). Imagine if you spend the holiest Itikaaf nights in the holiest spot on earth. These holiest spots are none other than the Saudi twin cities of Makkah and Madinah. Perform the blissful Umrah this year and never miss the chance to enter your name in Allah (SWT)'s good books. After Umrah plan on stepping into Saudi spiritual place for a more than memorable Itikaaf in Madinah Munawara.
Advice for the First-Timers

If you are a first-timer and intending to perform your spiritual itinerary alone, it is highly recommended to land on Madinah Munawara by 17th and 18th of Ramadan to avoid any margin of error in moon-sighting. It is also advisable to book your spiritual travel at least 3 months before Ramadan, as the tickets would be cheaper than the peak time. After having a quality spiritual time, you would spend a merry Eid ul Fitar in Madinah Munawara.
Consult a trusted Travel Agent
In order to embark on any itinerary, it is compulsory to consult a certified travel company. And if you intend on an inimitable spiritual en route, it is very important to consult trusted and experienced travel agents to have a safe and sound time. Because Umrah is not a mere journey, it is an opportunity to get your sins eradicated by the will of Allah (SWT) and a time to get all your desires and prayers fulfilled by the Almighty Creator. So the travel agents humbly take the responsibility of the worldly affairs for your ease. They provide you with different affordable and friendly Umrah packages and make arrangements for your sound stay during your Umrah.
Itikaaf Registration
It is compulsory to go for Itikaaf registration before your departure. For this go on the online registration link. If you don't know the procedure of online Itekaaf registration, seek guidance through a cognizant travel agent or other members of your chosen travel company. Also, make sure to get your registration form printed. Because you have to hand it over to the persons in Madinah Munawara. Those persons would identify you as a mo'tikif. Through this pass, you would be easily able to enter into Masjid e Nabwi (SAW) with your belongings.
New Rules for Itikaaf by Saudi Govt.
In order to facilitate the guest pilgrims, the Saudi Govt. has taken initiative to allow the mo'tikifs to spend their last nights at the rooftop of Masjid e Nabwi (SAW) instead of the ground floor. The Aitikaaf on the ground floor would block the ways for Namazis there. This decision is taken by the Saudi Prince on the serious recommendation of the Hajj Committee. This rooftop facility accommodates around 10,000 worshippers.
Limited Personal Belongings 
The Saudi management does not appreciate the pilgrims to bring excessive or unnecessary items for themselves in Masjid e Nabwi (SAW). The Govt. has also intended to address pilgrims who bring extra belongings and misplace them there. Therefore, it is highly recommended to minimize your items to be taken in Masjid e Nabwi (SAW) because the purpose of Itikaaf is also to experience the spiritual pleasure of closeness with Allah (SWT). So forget the weariness of the worldly affairs and immerse yourself in prayers and duas to get unexpected rewards and a positive change in your personality. So the packing of some basic living items would suffice for you.
What to Pack
Now we move on to tell what you should keep with you in the most precious fleeting days of Ramadan. There is no need to bring a huge bag of clothes, shopping bags or unnecessary food items with you. There are also the pious folks who are seen with just a sheet or a cap. So the basic things I recommend you to take are the following:
Undergarments or the few shirts
Pillow
Sleeping bag
Small bag of Toiletries
Some other necessary items like toothbrush, or better to use Miswaak, toothpaste, charger, nail cutters, etc.
Medicines
In terms of medicines, it is suggested to take basic medicines with you like pain-killers, antibiotics, and other skin ointments. There are a number of pharmacies and medical stores from where you get all the necessary medicines you want.
Clothes
In terms of clothes, take limited clothes with you. As you are in Ihram, so this Umrah dress would suffice for you for some days out of 10. However, 2, 3 more shirts and trousers are enough.